The Traveling Photo Booths
Meet Edie Mae and Rosie the vintage campers turned photo booths!
The Vintage Campers Traveling to Capture Your Timeless Memories
Edie Mae and Rosie are more than just vintage campers…they're photo booths that bring excitement, style, and fun to your event. Put a unique and unforgettable twist on your party by booking Edie Mae today! Give your guests something to take with them to remember your special event. We offer a variety of packages to suit your needs, and bring a timeless photo booth experience you and your guests will never forget!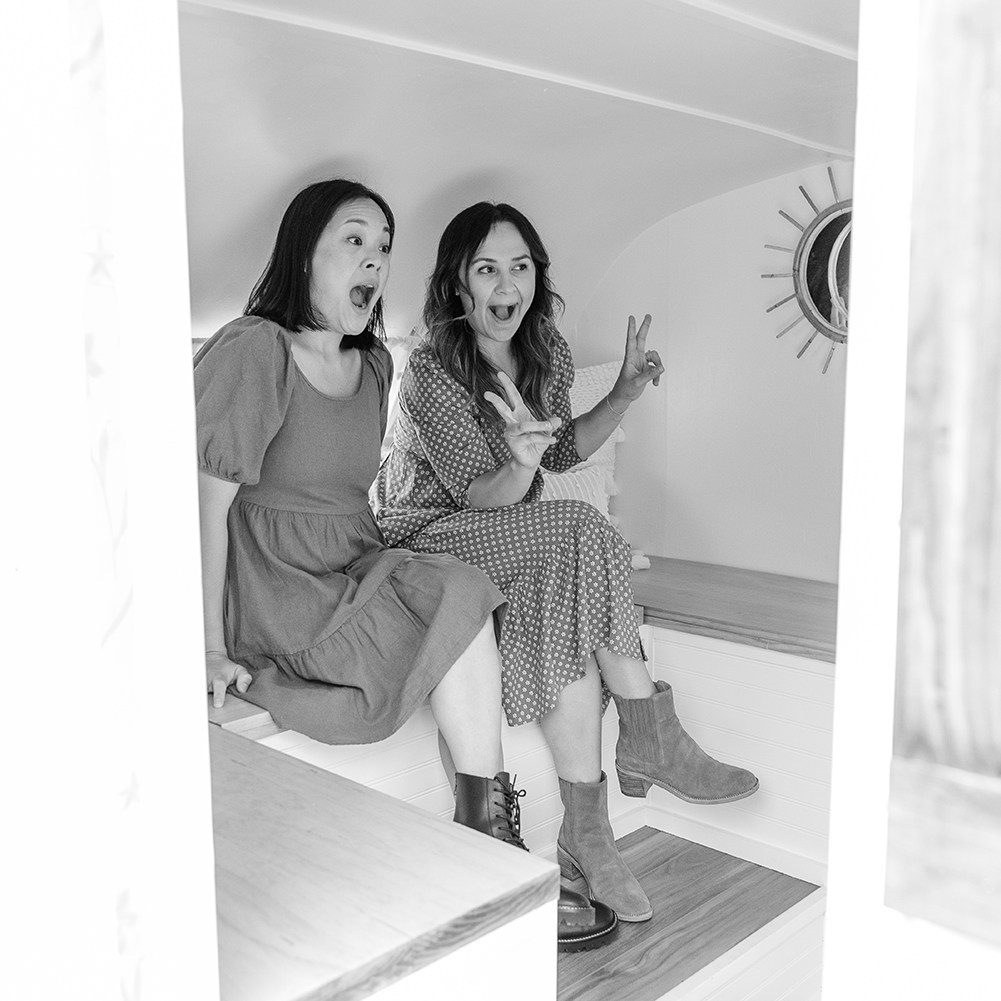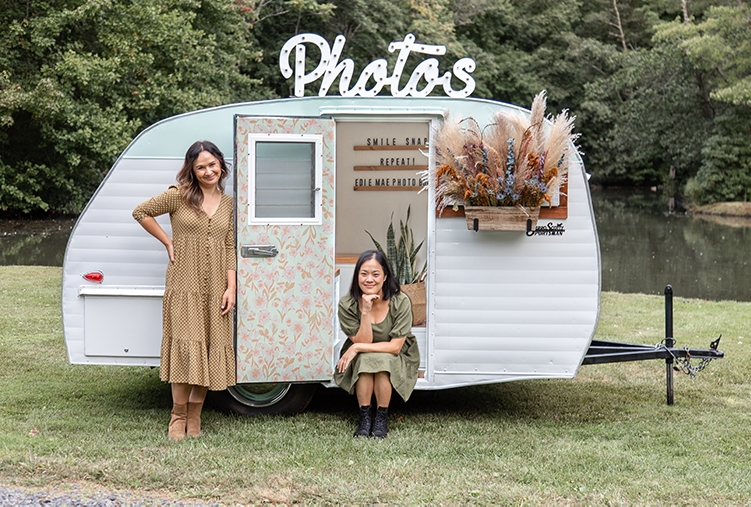 Two new babies, one big idea.
Best friends since high school, who were trying to find a way to work as stay-at-home as possible, while seeking an outlet for creativity. Lots of up-with-a-new-baby, middle-of-the-night text messaging led us to birth a new, much larger, fussier (questionable), baby- Edie Mae!