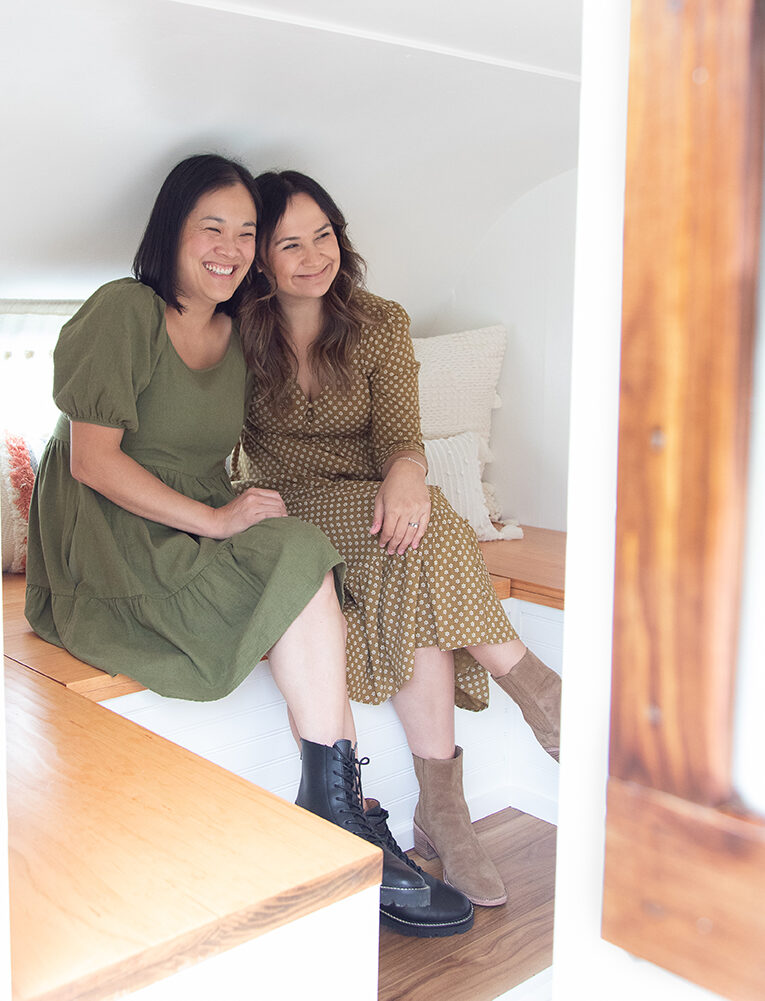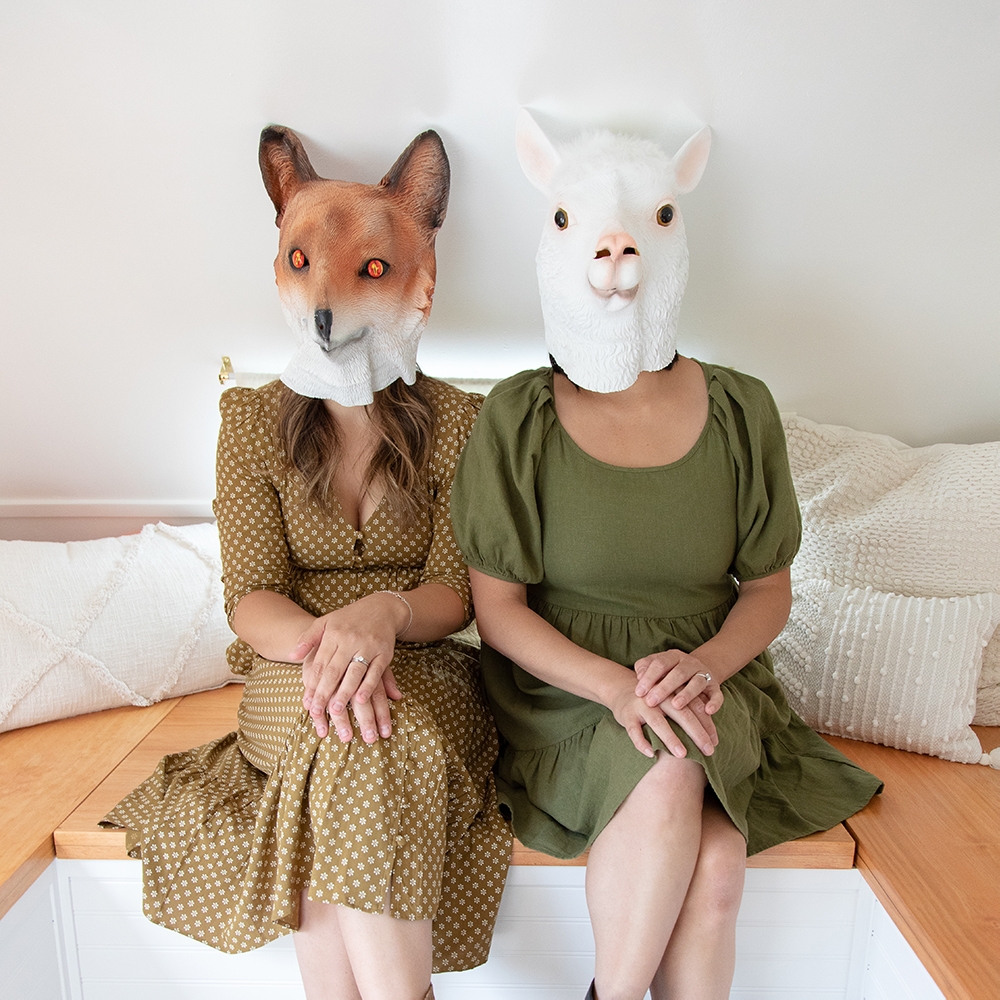 We certainly didn't expect it, but having babies resulted in career awakenings for us.
The daily professional tasks that once weighed so heavily on us now seemed trivial.  There was clarity in what we wanted out of life, out of a job, and we felt that now — in our mid-thirties, with our firstborn children — we could finally act. 
Though the idea of failure initially loomed, the idea that our daughters could witness their mothers' determination and boldness dominated over any feelings of uncertainty.
So, we birthed another child.  Edie Mae.  She's a fifty-seven-year-old beaut from Virginia that we've restored to her best self and transformed into the business of our dreams: a vintage photo booth camper for events of all types and sizes.
As a photo producer (Lyndsay) and a registered nurse (Amy), we combine the perfect mix of creativity and compassion.  With eyes for detail and uniqueness and an overall sense of warmth and understanding for our clients, Edie Mae is a steady reassurance.  You can count on her and us to bring you an invaluable and distinctive service.
In fact, when love and celebration are the themes for the day — or better yet, the foundations for any beginning — Edie Mae thrives.
So here's to capturing and preserving the memories of your life; here's to working to show your children that they can follow their dreams, and here's to you.  We can't wait to bring you the certain timeless vision and personableness that only Edie Mae can bring.
Say cheese! Questions? We'd love to hear from you!